Nineveh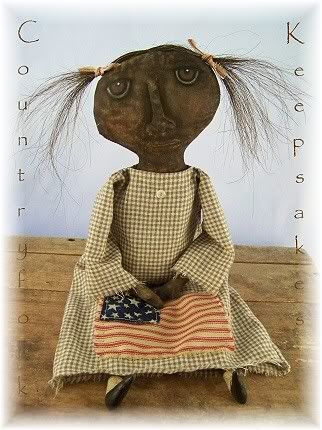 Awww... Don't ya just want to pick her up and give her a hug? She'd like that.
~Niniveh is made from stained, baked, painted and sanded cotton.
~She's approx. 17" tall.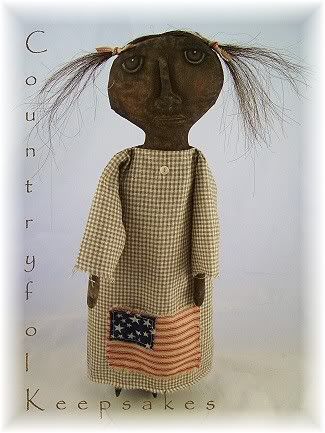 ~Her dress is dark tan/cream check homespun with a vintage button.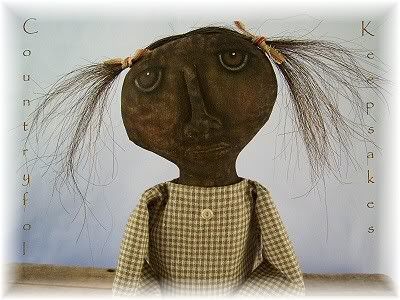 ~Paint and artist pencils were used for her soulful eyes.
~She has a needle sculpted nose and mouth.
~Her scraggly pigtails are genuine horse hair with ticking bows.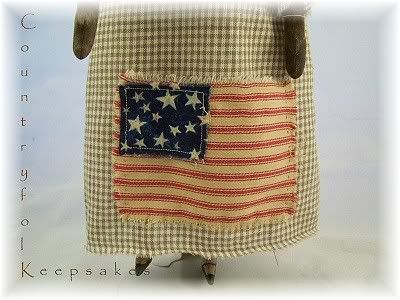 ~Along the bottom of her dress is a tattered American flag pocket.



~A crackle technique was used for her socks and Mary Janes.
~Her bloomers are cream broadcloth.

Nineveh is sold.