Here you will find my whimsical folk art.
I guarantee they will put a smile on your face!

Here's a sneak peek at my March offering on Early Work Mercantile. It is near and very dear to my heart. I call it, "Loyalty." Just c lick on the Early Work Mercantile" button to see more.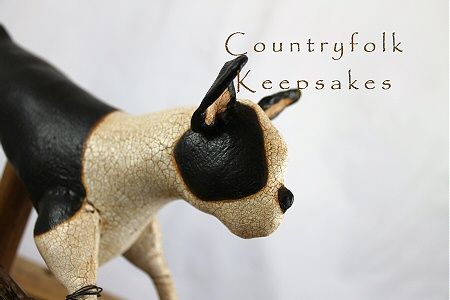 My first Firewood Folk for 2018!! President Abraham Lincoln.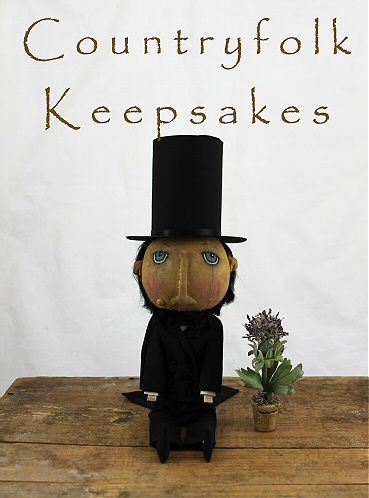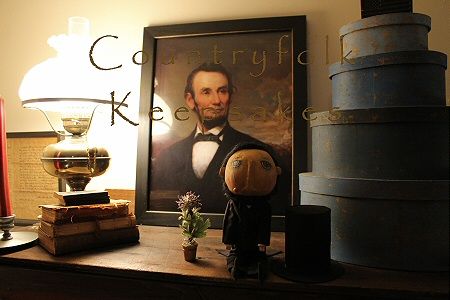 I just finished up some new Countryfolk Keepsakes folk art critters. Heck, I'm so ready for warmer weather I created a flamingo!!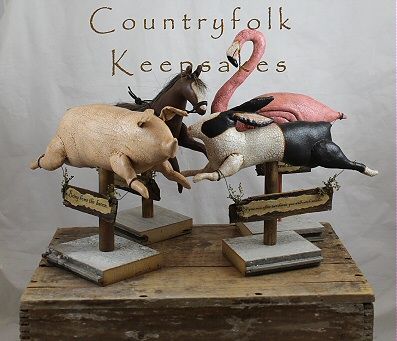 Just click on the "Critters" button to go directly to their page.





Click on the "Extreme & Rustic" button to see more photos of little Betsy Ross.

But ask now the beasts, and they shall teach thee; and the fowls of the air, and they shall tell thee: Or speak to the earth, and it shall teach thee: and the fishes of the sea shall declare unto thee. Who knoweth not in all these that the hand of the LORD hath wrought this? In whose hand is the soul of every living thing, and the breath of all mankind.
Job 12:7-10
♥

I am a primitive folk artist.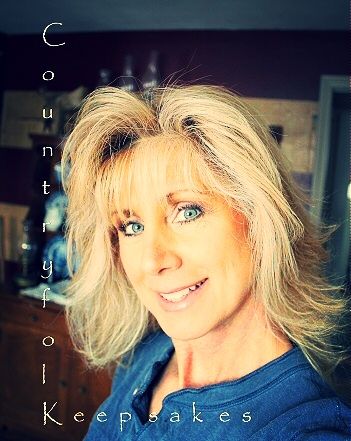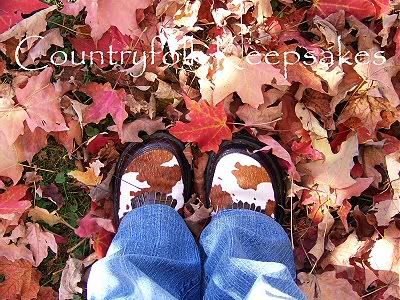 Unfortunately I do not know who wrote that.
But it is so very true.

:> )